This blog is a great way for me to share some of my own personal experiences,
but I've also started using
TWITTER AND FACEBOOK
to pass along even more info for ideas/inspiration to go BEYOND,
with a new hobby, interest, travel, volunteer, etc!
So, please take a moment, and "like" and/or "follow" my facebook and twitter pages...
I'm also now playing around on Pinterest, Instagram (find me as "saricorn") and now Panoramio!

Help spread the love and SAY it forward!!!

Some of the links found on this blog:
Be The Match Marrow Registration
Musicians On Call
Safe Haven (Nashville)
AllRecipes.com
East Nashville Community Acupuncture
POCA - People's Organization of Community Acupuncture
(find a community acupuncture clinic near you!)
AllTrails
VolunteerMatch
Vinny Hickerson from the Biggest Loser
the Journey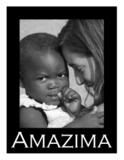 Got a question, comment, or just want to say hi?
Contact me at any time!